On this daySep 07, 1963
Louisiana Parish Denies Service to All Military Personnel to Protest Integration
On Saturday, September 7, 1963, local merchants in Plaquemines Parish, Louisiana, began enforcing an ordinance that denied service to all members of the U.S. military, regardless of their race, to protest integration. In a choice between patriotic support for the U.S. military and a commitment to racial segregation, the parish chose bigotry.

The day before, a new local ordinance in Plaquemines Parish banning civilian restaurants from serving all military members and prohibiting parish residents from visiting the integrated Naval Air Station Joint Reserve Base New Orleans took effect.

While Black veterans were often the target of physical violence and social humiliation, this restaurant ordinance barred all sailors from service, regardless of race, rather than comply with integration. At the time, segregationist Leander Perez knew that the ordinance would "hurt our good white boys who are in the military service" and would bring a significant loss in revenue, but he nevertheless argued that banning service for all troops was necessary because maintaining segregation was more important. Local merchants—including a shopkeeper named Mrs. Charles T. Boone who owned the Hummingbird Restaurant in Belle Chase, Louisiana—complied. On September 7, she pointed to a sign that read "Parish law forbids me to serve military personnel in uniform" and refused to serve coffee to two members of the U.S. Navy.

Mr. Perez championed the ordinance as an aggressive response to a report from President John F. Kennedy's Committee on Equal Opportunity in the Armed Services ("The Geller Report"). The Geller Report issued a series of recommendations aimed at combatting racial discrimination in the armed services. In particular, the report urged military officers to declare segregated civilian establishments "off-limits" to those under their command.

Leander Perez, who defended the military service ban, served as district attorney, judge, and political boss in Plaquemines Parish, Louisiana, during the civil rights era. A devout Catholic, he took a segregationist position so extreme that the Archbishop of the Diocese of New Orleans excommunicated him from the church. An active member of his local white citizens' council, Mr. Perez gave public speeches pledging to outlaw the NAACP, describing integration as the "mongrelization of the races," and encouraging politicians to commit criminal contempt in defiance of desegregation orders.
Learn more about Leander Perez and other segregationist leaders who fought to maintain white supremacy here.
About EJI
The Equal Justice Initiative works to end mass incarceration, excessive punishment, and racial inequality.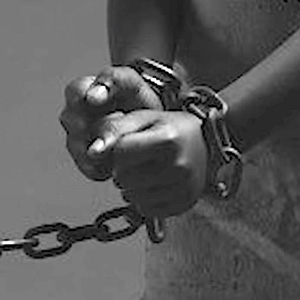 Learn more
About this website
Until we confront our history of racial injustice and its legacy, we cannot overcome the racial bias that exists today.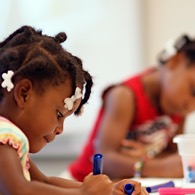 Learn more