On this dayOct 16, 1968
World Champion Sprinters Protest U.S. Racial Inequality at Olympics
On October 16, 1968, African American sprinters Tommie Smith and John Carlos placed first and third in the 200-meter dash at the Olympic Games in Mexico City, Mexico. As the U.S. national anthem played during the medal ceremony, rather than hold their hands over their hearts and face the American flag, the two men bowed their heads and raised Black gloved fists in a silent protest against racial discrimination in the United States. Both men wore Black socks with no shoes and Smith also wore a Black scarf around his neck. At a press conference following the demonstration, Smith explained he had raised his right fist to represent Black power in America, while Carlos had raised his left fist to represent Black unity. Smith said the Black scarf represented Black pride and the Black socks without shoes were intended to signify Black poverty in America.

Australian silver medalist Peter Norman supported the demonstration by wearing a patch representing the Olympic Project for Human Rights, an organization established in 1967 that had urged athletes to boycott the Olympics to protest racial segregation in the United States, South Africa, and in sports generally. Two days after their gesture of protest, Smith and Carlos were expelled from the Olympic Village for allegedly violating the principles of the Olympic spirit.

Despite their medal-winning performances, the two athletes faced intense criticism and received death threats upon returning home. At the time, their protest was largely perceived as a show of disrespect directed toward the American flag and national anthem, though supporters praised their bravery. Gradually, the symbolic importance of their protest came to be more widely recognized. Today, the image of the two men with fists and heads bowed is one of the most enduring symbols of the American civil rights struggle.
About EJI
The Equal Justice Initiative works to end mass incarceration, excessive punishment, and racial inequality.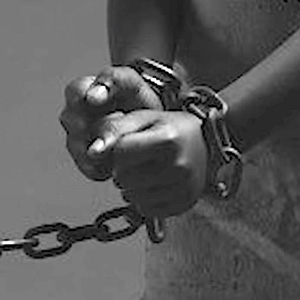 Learn more
About this website
Until we confront our history of racial injustice and its legacy, we cannot overcome the racial bias that exists today.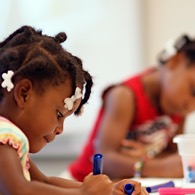 Learn more