On this dayNov 17, 1828
Alabama Declares its Laws Enforceable in Creek Nation Territory
On November 17, 1828, the Alabama General Assembly passed "An Act to extend the jurisdiction of the State of Alabama over the Creek Nation." The law became effective on January 29, 1829.

Shortly after, prominent Creeks Opothle Yohola and Jim Boy were summoned to appear before the Montgomery County Circuit Court on charges of assaulting a white man. Opothle Yohola and Jim Boy argued they were not subject to the court's jurisdiction, but the judge proceeded with the case and awarded the alleged victim $4,500 in damages.

In 1832, the Alabama Supreme Court upheld the extension act as constitutional, in Caldwell v. State, and later that year the General Assembly passed another law, this time criminalizing tribal laws and customs that conflicted with Alabama law.

Alarmed at the state attempt to codify legal encroachment into Creek territory, tribal leaders turned to the federal government soon after the law was passed to plead for intervention and defense. Instead, the federal authorities seized the growing state pressure on Creek sovereignty as an opportunity to further relocate the Creeks out of the southern region. In March 1829, President Andrew Jackson announced that federal protection would only be offered to Creeks willing to leave Alabama for the Western Territory, writing:

"Where you now are, you and my white children are too near to each other to live in harmony and peace...Beyond the great river Mississippi, where a part of your nation has gone, your father has provided a country large enough for all of you, and he advises you to remove to it...In that country, your father, the President, now promises to protect you, to feed you, and to shield you from all encroachment...My white children in Alabama have extended their law over your country. If you remain in it, you must be subject to that law. If you remove across the Mississippi, you will be subject to your own laws, and the care of your father, the President...It is for your nation's good, and your father requests you to hear his counsel."

By 1837, 23,000 Creeks had been forcibly removed from their Native land in the Southeast.
About EJI
The Equal Justice Initiative works to end mass incarceration, excessive punishment, and racial inequality.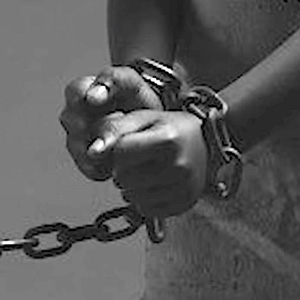 Learn more
About this website
Until we confront our history of racial injustice and its legacy, we cannot overcome the racial bias that exists today.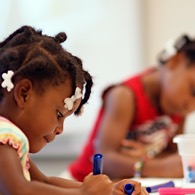 Learn more