On this dayNov 02, 1920
White Mob Lynches Dozens of Black People and Burns Down Black Homes Because They Attempted to Vote
On Election Day, November 2, 1920, white mobs in Ocoee, Florida, began a campaign of terror and violence designed to stop Black citizens in Ocoee from voting that resulted in the deaths of dozens of Black people and the destruction of the Black community.

With the election approaching, Black residents in Ocoee who owned land and businesses were eager to vote. Despite a terrorizing and threatening march by white citizens through the streets of Orlando three days earlier aimed at deterring Black people from participating in the election, Mose Norman and other Black Americans went to the polls to vote on November 2. Mr. Norman, however, was turned away, allegedly on the grounds that he had not paid his poll tax.

After seeking advice from an Orlando Judge, John Cheney, Mr. Norman again attempted to vote. This time, armed white men stationed at the polls immediately assaulted him. He fled to the nearby home of his friend and business associate, Julius "July" Perry.

As word spread of Mr. Norman's attempts to vote, a mob of white residents seeking to capture him and Mr. Perry surrounded and burned Mr. Perry's home. Mr. Norman escaped, but the mob severely wounded Mr. Perry. He was arrested, taken to Orlando, and locked in the Orange County Jail.

The next morning, a lynch mob took Mr. Perry from police custody, brutally beat him, and hanged him within sight of Judge Cheney's home. His lifeless body was shot repeatedly.

Over a two-day span, a mob of white Floridians killed dozens of Black people and burned 25 Black homes, two Black churches, and a masonic lodge in Ocoee. Estimates of the total number of Black Americans killed during the violence range from six to over 30. Estimates of the total number of Black Americans killed during the violence range from six to over 30. There is no adequate accounting of this violence because neither the government nor the newspapers at the time thought it was important to establish how many Black people were killed during the attack.

The Ocoee Election Day Massacre represents one of the bloodiest days in American political history. Black survivors fled the community, never to return. The entire Black community of Ocoee was driven out within a year, forced to abandon or sell land and homes they owned. No Black Americans resided in the City of Ocoee for the following 60 years.

The lynching of July Perry and countless others, and the destruction of the Black community with impunity, showed Black residents that exercising their legal right to vote made them targets for deadly attacks and that they could not depend on authorities for protection.

As part of the Equal Justice Initiative's Community Remembrance Project, in June 2019, EJI staff joined hundreds of community members, including Mr. Perry's descendants, in downtown Orlando to unveil a historical marker honoring July Perry and the victims of the Ocoee Election Day Massacre.

Learn more about how over 6,500 Black women, men, and children were victims of racial terror lynching in the U.S. between 1865-1950.
About EJI
The Equal Justice Initiative works to end mass incarceration, excessive punishment, and racial inequality.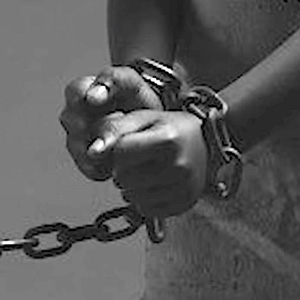 Learn more
About this website
Until we confront our history of racial injustice and its legacy, we cannot overcome the racial bias that exists today.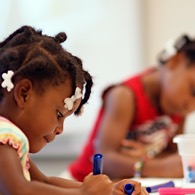 Learn more