On this dayMay 31, 1930
White Mob Lynches 19-Year-Old Black Man at Oklahoma Jail Despite Presence of National Guard Who Were Ordered to Protect Him
On May 31, 1930, a mob of over 1,000 white men and boys as young as 12 stormed the Grady County jail in Chickasha, Oklahoma, and lynched a 19-year-old Black man named Henry Argo. The mob shot him in the head and stabbed him, despite the presence of the National Guard who were ordered to protect him.

Mr. Argo had been accused of assaulting a white woman. During this era, race—rather than guilt—made African Americans vulnerable to indiscriminate suspicion and false accusation after a reported crime, even when there was no evidence tying them to the alleged offense. Almost 25% of all lynchings involved allegations of inappropriate behavior between a Black man and a white woman that was characterized as "assault" or "sexual assault." Any action by a Black man that could be interpreted as seeking or desiring contact with a white woman might prove deadly, and the mere accusation of sexual impropriety by a Black man with a white woman regularly aroused violent mobs and ended in lynching. Throughout the lynching era, Black men were lynched for delivering a letter to a white woman and for entering a room where white women were sitting. Allegations against Black people were rarely subject to scrutiny.

Here, the mob was led by a white man named George Skinner who had accused Mr. Argo of assaulting his wife. The white mob assembled late the night before, on May 30, after Mr. Argo had been arrested and taken into custody. They attempted to use sledgehammers and battering rams to break into the jail and kill Mr. Argo. The National Guard was then deployed to protect Mr. Argo, but they failed.

The mob shot at the Guardsmen and also attempted to set fire to the jail dozens of times. The National Guard deployed tear gas to diffuse the crowds, but the fumes were so strong that they also allegedly drove away members of the Guard who had sworn to protect Mr. Argo, granting the mob, which was apparently unfazed by the tear gas, access to the jail. Members of the mob broke into the jailhouse, and one of them then shot Mr. Argo in the head.

Mr. Argo survived this initial round of violence but was kept in the jail even after suffering a gunshot wound to the head. After order was restored from this initial attack, and despite the fact that the jail had succumbed to an attack in the first place, the jail soon began allowing in visitors again. Mr. Skinner, the leader of the mob, was among those allowed to visit Mr. Argo. Once at the jail, Mr. Skinner stabbed Mr. Argo, who was rushed to the hospital and died shortly thereafter. Mr. Skinner and three other men were arrested but were immediately released without bond.

At the peak of racial terror lynchings in this country, it was not uncommon for lynch mobs to seize their victims from jails, prisons, courtrooms, or out of the hands of guards like in this case. Though they were armed and charged with protecting the men and women in their custody, police and other officials almost never used force to resist white lynch mobs intent on killing Black people. In some cases, police officials were even found to be complicit or active participants in lynchings.

Henry Argo was one of at least 75 documented victims of racial terror lynching that took place in Oklahoma between 1877 and 1950 and was one among more than 6,500 victims of racial terror lynching that EJI has documented between 1865 and 1950. To learn more, explore EJI's reports, Lynching in America and Reconstruction in America.
About EJI
The Equal Justice Initiative works to end mass incarceration, excessive punishment, and racial inequality.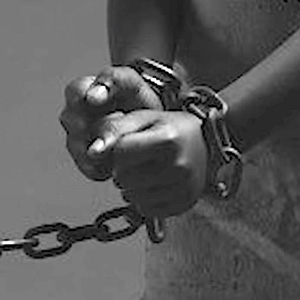 Learn more
About this website
Until we confront our history of racial injustice and its legacy, we cannot overcome the racial bias that exists today.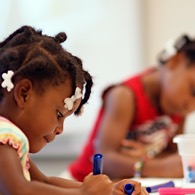 Learn more