On this dayMay 25, 2020
George Floyd Murdered
On May 25, 2020, Minneapolis police officer Derek Chauvin forcefully pinned 46-year-old George Floyd to the ground and held his knee on Mr. Floyd's neck until he died.

A video of the incident showed Mr. Floyd, who was on the ground handcuffed, crying out "I can't breathe" and begging for help while Officer Chauvin held his knee on Mr. Floyd's neck for over nine minutes. Mr. Floyd eventually lost consciousness, and paramedics arrived to transport him to a nearby hospital, where he was pronounced dead.

In the early evening on May 25, a Minneapolis store clerk contacted the police saying that Mr. Floyd had attempted to buy cigarettes with a counterfeit $20 bill. Four police officers—Derek Chauvin, Thomas Lane, Tou Thao, and J. Alexander Kueng—responded to the call and approached Mr. Floyd, who was sitting in his parked car nearby.

As Mr. Floyd attempted to step out of his vehicle, responding to the officers' commands, Officer Lane drew his gun and pointed it at Mr. Floyd, who was unarmed. Body camera footage shows Officer Lane shouting expletives at Mr. Floyd, who continued apologizing to the officer though he had done nothing but follow their orders.

Soon after, Officers Lane and Kueng handcuffed Mr. Floyd and brought him to their police car across the street. As they forced Mr. Floyd into the back seat, he begged them to let him wait outside, telling them he was claustrophobic. When the officers continued forcing Mr. Floyd into the back of the car, he made his way to the other side of the vehicle and asked them to let him lie on the curb instead.

The three officers quickly pinned Mr. Floyd to the ground even though he remained handcuffed. Officer Chauvin knelt on Mr. Floyd's neck while Officers Kueng and Lang held down his legs and wrists. Though Mr. Floyd yelled several times for help and bystanders begged the officers to attend to him, the officers continued to choke Mr. Floyd.

Officer Chauvin continued to press his knee into Mr. Floyd's neck even after he became unresponsive and Officer Kueng failed to find a pulse.

Following protests in Minneapolis, the officers involved in Mr. Floyd's death were fired. Reports later showed that Officer Chauvin had received at least 22 complaints over his two decades on the police force, and was disciplined for only one of them.

In April 2021, Derek Chauvin was convicted of murder in state court and sentenced to 22 and a half years in prison. He also pleaded guilty in federal court and was sentenced to 21 years in federal prison. He is serving the two sentences concurrently in federal custody. The other three officers involved in Mr. Floyd's killing were each convicted in federal court and sentenced to several years in prison.

The bystander video of Mr. Floyd's murder was widely shared, sparking global outcry over the plague of lethal police violence against Black people, systemic racism, and the presumption of guilt and dangerousness that people of color continue to be burdened with today.
About EJI
The Equal Justice Initiative works to end mass incarceration, excessive punishment, and racial inequality.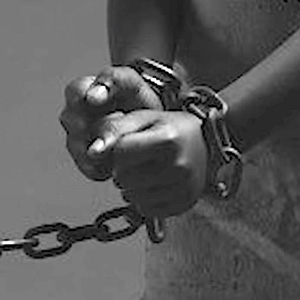 Learn more
About this website
Until we confront our history of racial injustice and its legacy, we cannot overcome the racial bias that exists today.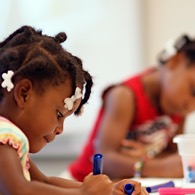 Learn more