On this dayMay 13, 1956
White Men Kidnap And Rape Black Teenager; Later Avoid Punishment
On May 13, 1956, sixteen-year-old Annette Butler of Tylertown, Mississippi, was kidnapped and raped by four white men. Ms. Butler and her family reported the assault and the men were arrested, jailed, and tried for the crime – a rarity in Mississippi for white men charged with assaulting Black women.

Near dawn on May 13th (Mother's Day), Ernest Dillon, his brother Ollie, and their cousins Olen and Durora Duncan set out looking for "colored women." When they found the Butler home where Annette Butler was staying with her mother, Ernest claimed he was a police officer and told Annette Butler she was under arrest. Ernest then forced her into the car, while another of the four men kept a gun trained on her mother. The men then drove Annette Butler to the nearby Bogue Chitto Swamp and took turns raping her. When the men were finished, they left her alone and half-dressed in the woods. She sought help from a group of Black fishermen working nearby and they notified the police.

When the men were apprehended, the district attorney charged them with "forcible ravishment and kidnap." Upon his arrest, Olen Duncan signed a statement admitting his guilt. Judge Thomas Pickens Brady, a known white supremacist, presided over the trials and appointed Mississippi's best lawyers to represent the men. The defense attempted to reduce sympathy toward Annette Butler by accusing her of being a prostitute and presented white witnesses to testify she had a poor reputation.

At that time in Mississippi, the crime of rape was punishable by death or life imprisonment. Yet in this case, with a confession, Ernest Dillon was allowed to plead to a lesser charge of assault in exchange for a twenty-year sentence. At sentencing, Judge Brady, a staunch opponent of interracial sexual relations (whether consensual or forced), expressed no concern about the crime's impact on young Annette Butler but castigated Mr. Dillon for committing a crime that "had brought bitter condemnation on the State of Mississippi."

None of Annette Butler's other three attackers received prison time for raping her. Ollie Dillon was permitted to plead solely to a kidnapping charge; Olen Duncan pleaded not guilty despite his confession and was acquitted by an all-white jury; and charges against Durora Duncan, who pleaded not guilty, were thrown out after his trial resulted in a hung jury.

In contrast, hundreds of Black men were brutally lynched in Mississippi in the 19th and 20th centuries, without investigation or trial, following the slightest allegation of having sexual interest in a white woman.
About EJI
The Equal Justice Initiative works to end mass incarceration, excessive punishment, and racial inequality.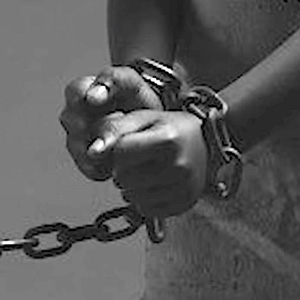 Learn more
About this website
Until we confront our history of racial injustice and its legacy, we cannot overcome the racial bias that exists today.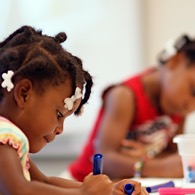 Learn more