On this dayMay 11, 1926
White Mob in Florida Lynches Black Man for Requesting Drink of Water
On May 11, 1926, a white mob tortured and lynched a young Black man named Henry Patterson in LaBelle, Florida, for attempting to ask for a drink of water.

Mr. Patterson had been working on a road construction project in LaBelle when he stopped at a nearby house to ask for a drink of water. A white woman who lived in the home saw Mr. Patterson walking towards the house and, frightened by the sight of a Black man approaching, ran screaming into the street.

Mr. Patterson fled the area in fear, but neighbors quickly assumed that the woman had been assaulted and began forming a search party to chase Mr. Patterson down. A mob of about 200 people—which included several local officials and prominent citizens—chased Mr. Patterson through the town, shooting at him several times and wounding him.

For their own amusement, the mob briefly allowed Mr. Patterson to outrun them. Mr. Patterson desperately searched for a place to hide, but as he attempted to jump a wire fence, the mob shot at him again and hit him. Mr. Patterson continued to bleed out as the mob placed him on a running board and paraded him down LaBelle's main streets. He was still alive as members of the mob kicked him, stomped on his face, and cut off pieces of his flesh to wave at onlookers.

As the mob approached LaBelle's courthouse, they hanged Mr. Patterson's mutilated body from a nearby tree.

Though a local judge personally identified 17 white men he had seen in the mob—including a tax assessor, a town marshal, a school board member, a mail carrier, and the son of a county commissioner—a grand jury later failed to indict a single person involved in Mr. Patterson's killing.

Mr. Patterson is one of more than 6,500 victims of racial terror lynching that EJI has documented between 1865 and 1950. Read EJI's report, Lynching in America, to learn more.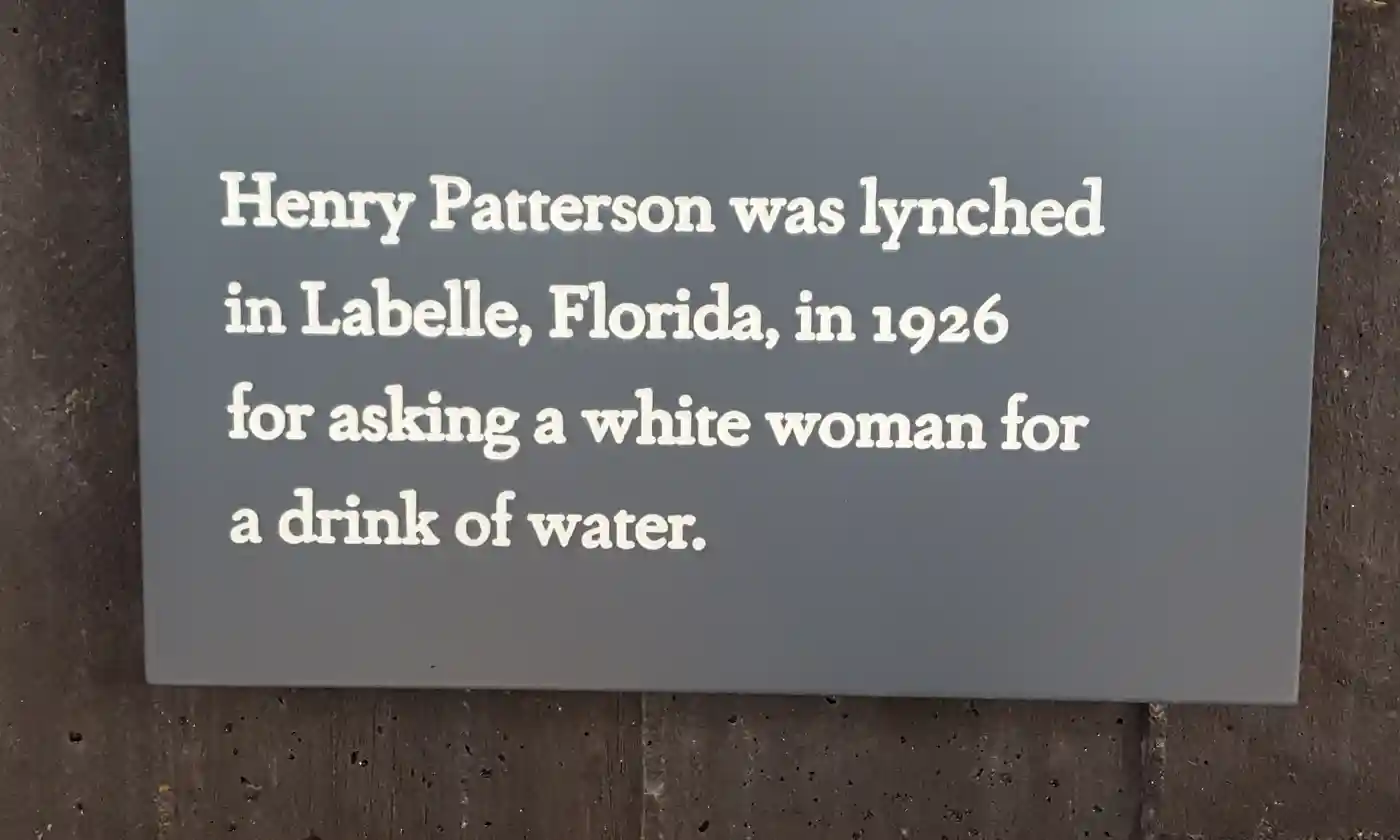 Mr. Patterson is honored at the National Memorial for Peace and Justice in Montgomery, Alabama.
About EJI
The Equal Justice Initiative works to end mass incarceration, excessive punishment, and racial inequality.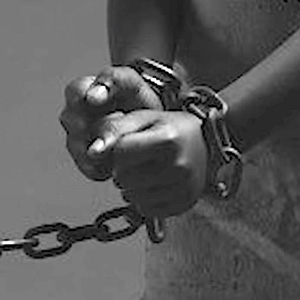 Learn more
About this website
Until we confront our history of racial injustice and its legacy, we cannot overcome the racial bias that exists today.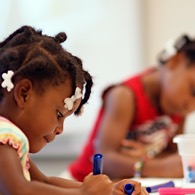 Learn more