On this dayMar 09, 1892
Three Black Grocers Lynched in Memphis, Tennessee
On March 9, 1892, a white mob stormed the Memphis jail, seized three Black men held inside, and brutally lynched them without trial.

Earlier that year, these same three Black men—Thomas Moss, Calvin McDowell, and William "Henry" Stewart—opened the People's Grocery Company in Memphis, Tennessee. Located across the street from a white-owned grocery store that had previously had a monopoly in the local Black community, the men's new business reduced the white store's profits. The venture also threatened the racial order by forcing white businessmen to compete economically with Black businessmen.

In the midst of this tension, a small fight between Black and white children grew into a larger conflict between Black and white men in the area. Afterward, some white men accused the People's Grocery of being a meeting place for Black men planning an attack on white residents. This was largely a pretext to target the store for destruction, and the grocery owners and other Black men gathered with arms to defend the store against attack.

When the white mob attacked the store one evening soon after, shots were exchanged and three white men were wounded. Mr. Moss, Mr. McDowell, and Mr. Stewart were quickly arrested, and sensational newspaper reports published the next day fanned the flames of racial outrage. The lynching came soon after. In his last words before death, Thomas Moss reportedly declared, "Tell my people to go west. There is no justice for them here."

Ida B. Wells, a 29-year-old Black schoolteacher and journalist living in Memphis, was a friend of the three murdered men and was deeply impacted by their deaths. She published an editorial echoing Mr. Moss's last words and urging local Black residents to "save our money and leave a town which will neither protect our lives and property, nor give us a fair trial in the courts, but takes us out and murders us in cold blood when accused by white persons." More than 6,000 African Americans heeded her call and left Memphis soon after.

Ms. Wells was later forced to leave Memphis for Chicago due to threats on her own life, but she would devote her entire life to documenting and challenging the injustice of lynching through research, writing, speaking, and activism. No one was ever punished for the lynching deaths of Thomas Moss, Calvin McDowell, and William "Henry" Stewart. They are among at least 20 African American victims of racial terror lynching killed in Shelby County, Tennessee, between 1877 and 1950.
About EJI
The Equal Justice Initiative works to end mass incarceration, excessive punishment, and racial inequality.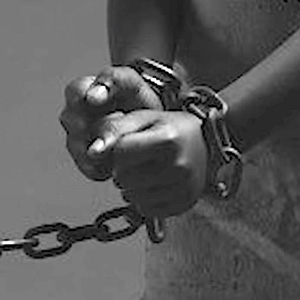 Learn more
About this website
Until we confront our history of racial injustice and its legacy, we cannot overcome the racial bias that exists today.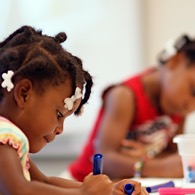 Learn more