On this dayMar 05, 1959
Twenty-One Black Boys Burned to Death After Being Locked in Segregated and Neglected Arkansas "Reform" School
On March 5, 1959, 21 Black teenagers died in a building fire after being left alone and locked inside of their dormitory at a neglected and segregated "reform" school in Arkansas.

The children were living at the Negro Boys Industrial School (NBIS), a juvenile work farm located just outside the predominantly Black town of Wrightsville, Arkansas. Boys between the ages of 13 and 17 who were orphaned, homeless, or considered delinquent because of extremely minor "crimes" were sent to live at NBIS. At the time, any action by a Black person that threatened the racial hierarchy could be deemed criminal. One boy had been sent to NBIS for riding a white boy's bicycle, even though the white boy's mother told law enforcement that the Black boy had permission to ride the bike. Another Black boy had been sent to NBIS for a Halloween prank—soaping windows.

The disparities between the segregated white reform schools and Black reform schools in Arkansas could not have been more evident. White institutions were predominantly geared towards education, treating white boys like students and teaching them vocational skills like carpentry and metal work. Meanwhile, the boys at NBIS were treated like prisoners and subjected to manual labor, forced to farm the land around the school.

The Black teenagers at NBIS were also forced to live in horrifically dangerous conditions, even prior to this fire. When a sociologist toured NBIS in 1956, three years before the deadly fire, he reported appalling conditions. "Many boys go for days with only rags for clothes," he wrote. "More than half of them wear neither socks nor underwear...[It is] not uncommon to see youths going for weeks without bathing or changing clothes." The water at the school was also considered undrinkable.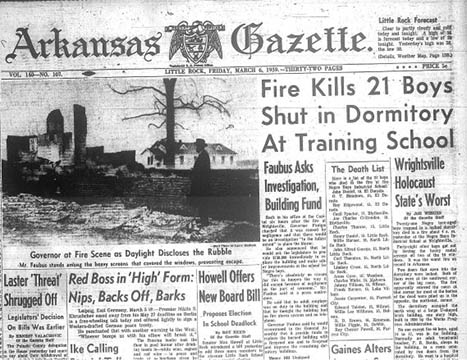 The night of the fire at NBIS, the boys' dormitory was completely abandoned by staff members and was locked from the outside, as it was each night, making it impossible for 21 of these Black teenagers to escape.

While 48 of the Black teenagers in the dormitory that night managed to break their way out of the burning building by jumping out of a window, 21 teenagers remained trapped and burned to death. A committee investigated the fire, but no one was ever held responsible.

Today, the Arkansas Department of Corrections runs an adult prison called the Wrightsville Unit on the land where NBIS was formerly located. Though Black people make up only 15% of the population of Arkansas, they constitute 42% of the prison population, including 38% of the population in the Wrightsville Unit.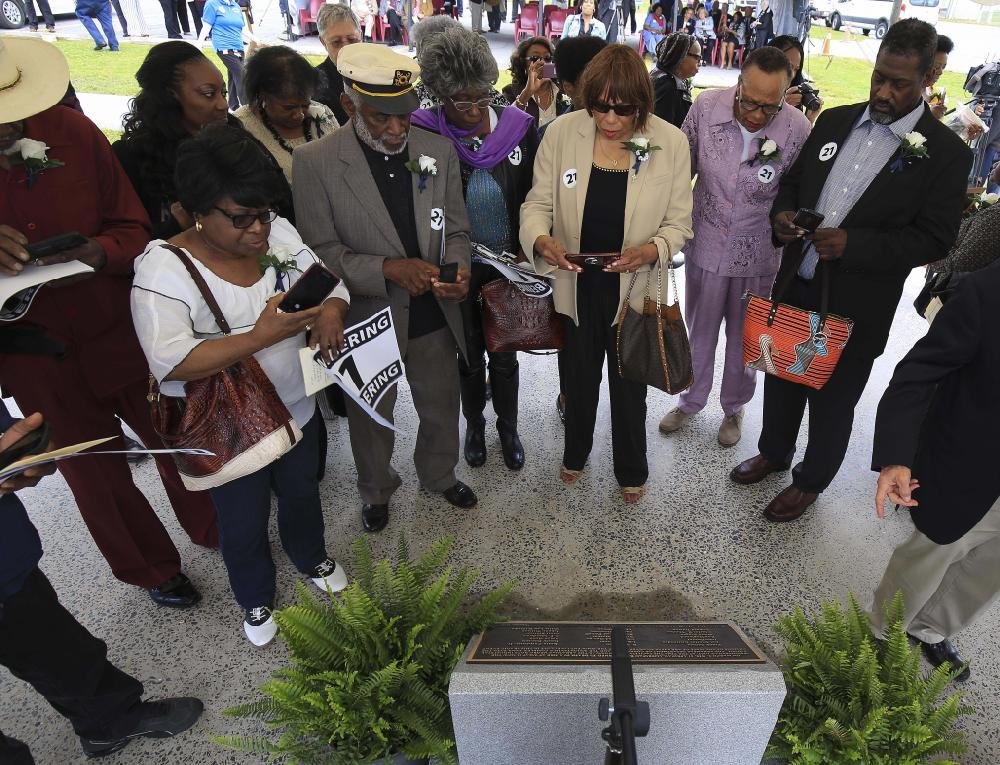 Family members of some of the boys killed in the Wrightsville fire gather at a memorial ceremony in 2019. (Staton Breidenthal)
About EJI
The Equal Justice Initiative works to end mass incarceration, excessive punishment, and racial inequality.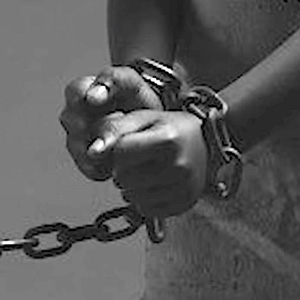 Learn more
About this website
Until we confront our history of racial injustice and its legacy, we cannot overcome the racial bias that exists today.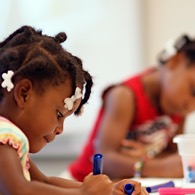 Learn more