On this dayJul 07, 1893
5,000 White People Torture, Mutilate, and Lynch Black Man in Kentucky
On July 7, 1893, a crowd of over 5,000 white people lynched a Black man named Seay J. Miller in Bardwell, Kentucky, for allegedly killing Mary and Ruby Ray, two young white girls, despite ample evidence of his innocence.

Many Black people were lynched across the South under accusation of murder. During this era of racial terror, mere suggestions of Black-on-white violence could provoke mob violence and lynching before the judicial system could or would act. The deep racial hostility permeating Southern society often served to focus suspicion on Black communities after a crime was discovered, whether or not there was evidence to support the suspicion, and accusations lodged against Black people were rarely subject to serious scrutiny. Here, suspicion immediately fell on Mr. Miller and led to his death despite available evidence pointing to a different culprit.

Statements from Mr. Miller's wife and from law enforcement witnesses indicated that Mr. Miller was not even in Kentucky on the date the girls were killed, and multiple eyewitnesses identified the Ray girls' killer as a white man. Even John Ray, the girls' father, was unconvinced of Mr. Miller's guilt. Frank Gordon was the sole witness who implicated Mr. Miller, but he originally told police that the person he saw was a white man—as did other witnesses. Mr. Gordon changed his statement only after the county sheriff threatened to charge him as an accomplice if he did not do so. This same sheriff handed Mr. Miller over to a crowd of thousands of white citizens to be lynched. Though charged with protecting the people in their custody, law enforcement almost never used their authority to resist white crowds intent on killing Black people, and were instead often complicit in lynchings. In a system where law enforcement did little to protect Black communities, white crowds acted as judge, jury, and executioner.

The mob was determined to ensure Mr. Miller's death was brutal. Reasoning that immediate lynching by rope would be "too humane," the white mob fastened a chain weighing over 100 pounds around Mr. Miller's neck and forced him to walk through town until he fainted from exhaustion.

"I am standing here an innocent man among excited men who do not propose to let the law take its course. I have committed no crime to be deprived of my liberty or life. I am not guilty," Mr. Miller reportedly said as he was led to his death. "Burning and torture here last but a little while, but if I die with a lie on my soul, I shall be tortured forever. I am innocent." These were his last recorded words.
Around 3 pm, the heavily-armed mob hanged Mr. Miller from a telephone pole, shot hundreds of bullets into his body, then left his corpse hanging from the pole for hours. Afterward, white people cut off his fingers, toes, and ears as "souvenirs," and then burned Mr. Miller's body in a public fire.

White people used racial terror lynching as a tool to instill fear in the broader Black community. Lynchings were not merely retaliation for a specific crime. Rather, lynchings were meant to send a broader message to the entire Black community of how quickly and easily they could be killed with no protection from the authorities. Following Mr. Miller's brutal lynching, armed white residents began organizing to force Black residents to leave the area; law enforcement arrested no one for participating in Mr. Miller's lynching and made no effort to investigate a white suspect in the Ray girls' killings, but continued to indiscriminately arrest local Black people on unfounded charges.

Within days, famed Journalist and Anti-Lynching Crusader Ida B. Wells traveled to Kentucky to investigate Mr. Miller's lynching. Her account later published in the Chicago Inter Ocean newspaper detailed the cruel brutality of the lynching, the heartbreak of Mr. Miller's widow, and the racism that allowed lynching in America to continue.

Thus perished another of the many victims of lynch law, but it is the honest, sober belief of many who witnessed the scene, that an innocent man has been barbarously and shockingly put to death in the glare of the nineteenth century civilization, by those who profess to believe in Christianity, law, and order. These and similar deeds of violence are committed under the protection of the American flag and mostly upon the descendants of the negro race. Had Miller been ever so guilty under the laws, he was entitled to a fair trial. But there is absolutely no proof of his guilt. His widow says he left his home in Springfield July 1 to hunt work. She had a letter from him July 5, mailed at Cairo; when next she heard from him he had been murdered. The poor woman seems to have lost her mind since her trouble, and during her first frenzy destroyed this letter, the only clue by which her husband could be traced. She seems incapable of answering questions intelligently and lives in a state of nervous excitement.

How long shall it be said of free America that a man shall not be given time nor opportunity to prove his innocence of crimes charged against him?

To learn more about our country's history of racial terrorism, read EJI's reports, Lynching in America and Reconstruction in America.
About EJI
The Equal Justice Initiative works to end mass incarceration, excessive punishment, and racial inequality.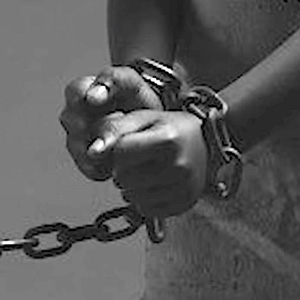 Learn more
About this website
Until we confront our history of racial injustice and its legacy, we cannot overcome the racial bias that exists today.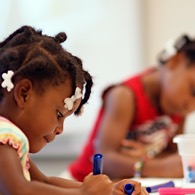 Learn more