On this dayJul 06, 2016
Philando Castile Killed by Police in St. Paul, Minnesota
On July 6, 2016, 32-year-old Philando Castile was shot and killed by Jeronimo Yanez, a St. Anthony police officer, during a traffic stop for a broken taillight in St. Paul, Minnesota. Mr. Castile, who had a legally registered gun and a lawful permit to carry the weapon, was shot multiple times from close range while inside the car with his fiancée, Diamond Reynolds, and her four-year-old daughter. Officer Yanez's reckless and deadly actions soon became yet another rallying cry among ongoing outrage and protests regarding police brutality against the African American community.

Later investigation revealed that Officer Yanez initiated the traffic stop that day as a pretext to check Mr. Castile's and Ms. Reynolds's identifications. In police dispatch audio recordings, he can be heard saying, "The two occupants just look like people that were involved in a robbery. The driver looks more like one of our suspects, just because of the wide-set nose. I couldn't get a good look at the passenger."

At the start of the stop, Officer Yanez asked Mr. Castile if he had a weapon. Mr. Castile responded that he did have a gun and a valid permit, located in his wallet. When Mr. Castile moved to retrieve the items, Officer Yanez ordered him to keep his hands on the wheel; as Mr. Castile complied and moved his hands back up to place them on the steering wheel, Officer Yanez fired at least four shots into the open car window, striking Mr. Castile in the chest and endangering Ms. Reynolds and her young child.

Ms. Reynolds used her cell phone to broadcast a live stream of the aftermath on social media. In the tragic footage, Mr. Castile sits wounded and slumped over in the driver's seat as Officer Yanez barks orders at him and a little girl tries to console her shocked mother from the back seat.

Police who arrived at the scene following the shooting rendered no medical aid to Mr. Castile as he bled to death, instead comforting the crying police officer who had killed him. Mr. Castile died at the hospital 20 minutes after the shooting and Officer Yanez was placed on medical leave pending an investigation.

Philando Castile was shot and killed less than 24 hours after the videotaped fatal police shooting of Alton Sterling in Baton Rouge, Louisiana. His death added to national protests and also generated local demonstrations, in which community members joined to mourn his death and praise his contributions as a kind and inspirational elementary school employee.

In the years before his death at the hands of police, Mr. Castile had been stopped for minor traffic violations at least 52 times—approximately every four months. These stops resulted in 86 issued violations, most of which were dismissed, and cost Mr. Castile over $6,500 in fees and fines.

In June 2017, Officer Yanez was tried and acquitted of all charges related to Philando Castile's death. "He didn't deserve to die the way he did," Philando Castile's tearful sister told reporters after the verdict. "I will never have faith in the system." Weeks later, Officer Yanez was fired from the St. Anthony, Minnesota, police force.
About EJI
The Equal Justice Initiative works to end mass incarceration, excessive punishment, and racial inequality.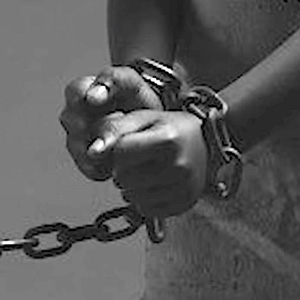 Learn more
About this website
Until we confront our history of racial injustice and its legacy, we cannot overcome the racial bias that exists today.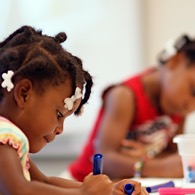 Learn more