On this dayJul 21, 2016
Police Face Criticism After Shooting Unarmed Black Man in North Miami
On July 18, 2016, Charles Kinsey, a 47-year-old African American man, and mental health therapist, was shot by police in North Miami, Florida. After receiving a 911 call that a man was threatening suicide, the police encountered Mr. Kinsey and his patient, an autistic adult man. Mr. Kinsey was on the scene, working to diffuse the situation and escort the wandering patient back to his group home. The man was holding a toy truck that the caller had apparently mistaken for a gun.

Despite Mr. Kinsey's efforts to explain to police that he was a behavioral therapist and that his autistic patient was not holding a weapon, the responding officers reported that Mr. Kinsey's patient was refusing to comply with their orders and insisted he was armed. Rather than leave his patient vulnerable and in danger, Mr. Kinsey lay on the ground with his hands in the air, and continued to try to negotiate a safe resolution for officers and his patient. As he lay on the pavement in this position, a police officer fired three rounds from his rifle, wounding Mr. Kinsey in the leg.

Three days later, on July 21, the police department claimed that the shooting officer had been aiming for Mr. Kinsey's patient, and acting out of concern for Mr. Kinsey's safety. Immediately after the shooting, however, officers handcuffed Mr. Kinsey's arms, turned him onto his back, and left him restrained and bleeding on the ground for twenty minutes without medical aid. When Mr. Kinsey asked the police officer, "Sir, why did you shoot me?" he reported that the officer responded, "I don't know."

Mr. Kinsey is a father of five and active community member who works with local programs to keep children in school. Following the shooting, he was hospitalized for treatment. His autistic patient was also hospitalized due to the emotional trauma of witnessing the shooting. The officer was placed on administrative leave.

On August 3, 2016, Mr. Kinsey filed a federal lawsuit against the officer who shot him, alleging that the use of excessive force as a violation of his civil rights. On August 5, prosecutors announced that the officer would face no charges. In June 2019, the officer was convicted of culpable negligence, making him "the first cop in Miami-Dade County since 1989 to be convicted for an on-duty shooting" according to Miami New Times. This also became the Florida State Attorney's first case filed against an officer since 1993. While removed from the North Miami Police Department, the officer served no prison time.
About EJI
The Equal Justice Initiative works to end mass incarceration, excessive punishment, and racial inequality.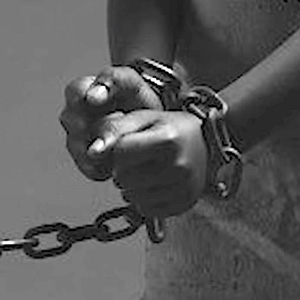 Learn more
About this website
Until we confront our history of racial injustice and its legacy, we cannot overcome the racial bias that exists today.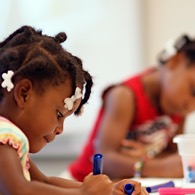 Learn more