On this dayJul 12, 2012
Nearly 1 Million African Americans Barred from Voting According to Report
On July 12, 2012, The Sentencing Project reported that felony disenfranchisement laws significantly restrict participation in the democratic process and, exacerbated by racial disparities in the criminal justice system, significantly reduce the voting power of communities of color.

Felony disenfranchisement laws prohibit otherwise eligible citizens from voting because they have been convicted of a felony. Forty-eight states and the District of Columbia disenfranchise people while they are in prison, on probation, or on parole, and eleven states continue to disenfranchise people even after they have completed their sentences.

According to estimates, nearly 6 million Americans are ineligible to vote because of state laws that disenfranchise people with felony convictions. Only about 25 percent of those people blocked from voting are currently incarcerated in jail or prison; the remaining 75 percent have completely finished their sentences, or have returned home under supervision such as probation or parole. As a result of felony disenfranchisement laws, more than four million Americans live, work, and pay taxes while unable to vote.

The report also detailed disenfranchisement laws' disproportionate impact on communities of color, concluding that one out of every thirteen African Americans of voting age was disenfranchised – more than four times the rate for non-African Americans. In Florida, Kentucky, and Virginia, more than 20 percent of the voting-age African American population was barred from voting. Nationwide, nearly one million African Americans remained disenfranchised despite having served their sentences and returned to their communities.

Despite these staggering numbers, felony disenfranchisement was then and today remains shielded from many forms of legal challenge. Courts have ruled that the Fourteenth Amendment, which permits abridging the right to vote "for participation in rebellion or other crime," explicitly authorizes barring people with felony convictions from voting.
In November 2018, Florida voters overwhelmingly approved Amendment 4, a ballot initiative to automatically restore voting rights to 1.4 million people with felony convictions once they "have completed all terms of their sentence, including parole or probation." However, in May 2019, the Florida legislature passed a new law erecting additional barriers to voting by limiting the restoration of voting rights to people with felony convictions who paid all fees, fines, and restitution.
About EJI
The Equal Justice Initiative works to end mass incarceration, excessive punishment, and racial inequality.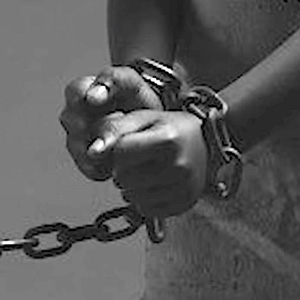 Learn more
About this website
Until we confront our history of racial injustice and its legacy, we cannot overcome the racial bias that exists today.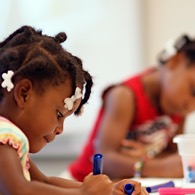 Learn more