On this dayJan 28, 1934
Black Man Wrongly Arrested and Jailed; Lynched Days Later in Tampa, Florida
On January 28, 1934, a 40-year-old Black man named Robert Johnson was wrongly arrested in Tampa, Florida. White authorities within the Tampa police investigated Mr. Johnson's alleged involvement in an attack on a white woman, and though he was quickly cleared of those charges, police did not release him. Instead, they issued a warrant accusing him of a separate crime: stealing chickens and turkeys. As a result, Mr. Johnson remained behind bars, transferred from the city jail to the county jail.

Deputy Constable Thomas Graves was assigned to transfer Mr. Johnson and decided to do so after midnight; this was not standard procedure, and Deputy Graves later claimed he opted for a late night transfer to avoid waking up early in the morning. At around 2:30 am on January 30, Deputy Graves placed Mr. Johnson in the front seat of the police car and began driving to the county jail. Deputy Graves later claimed that three cars full of white men stopped his vehicle along the way, disarmed him, beat him, and made him lie face down in the back seat of his car while they kidnapped Robert Johnson.

During the era of racial terror, in which lynchings of Black people were frequent and largely unpunished, it was not uncommon for lynch mobs to seize their victims from jails, prisons, courtrooms, or out of police hands. Though they were armed and charged with protecting the men and women in their custody, police almost never used force to resist white lynch mobs intent on killing Black people. In some cases, police officials were even found to be complicit or active participants in lynchings.

The mob carried Robert Johnson to a wooded part of town along the Hillsborough River near Sligh Avenue, where about 30 people had gathered to watch the lynching. Though Mr. Johnson had been cleared of the assault allegations and had not yet even been tried for the minor charge of theft, the mob determined he should face death. The mob killed Mr. Johnson with four shots to the head and one to the body, all fired from Deputy Constable Graves's pistol.

After the lynching, Governor David Sholtz called for an investigation and a grand jury was convened. Though Deputy Constable Graves testified that he was beaten by the mob, the grand jury noted that he bore no bruises or other signs of injury. Nevertheless, the grand jury concluded that its investigation revealed no evidence of conspiracy; no one was ever prosecuted for the lynching of Robert Johnson.
About EJI
The Equal Justice Initiative works to end mass incarceration, excessive punishment, and racial inequality.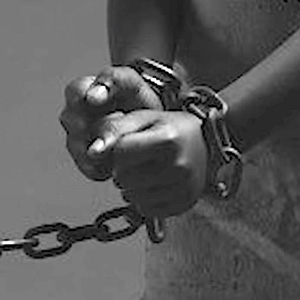 Learn more
About this website
Until we confront our history of racial injustice and its legacy, we cannot overcome the racial bias that exists today.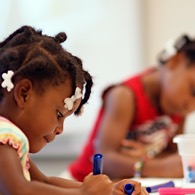 Learn more