On this dayJan 05, 1923
White Mob Destroys Black Community of Rosewood, Florida
On January 5, 1923, a mob of over 200 white men attacked the Black community in Rosewood, Florida, killing over 30 Black women, men, and children, burning the town to the ground, and forcing all survivors to permanently flee Rosewood.

On January 1, 1923, in Sumner, Florida, a young, married white woman named Fannie Taylor claimed she had been assaulted by Jesse Hunter, a Black man who had escaped a prison chain gang. Though there was no evidence against Mr. Hunter, local white men launched a manhunt in Rosewood, a nearby town of about 200 Black people. On January 2nd, a mob of white men kidnapped, tortured, and lynched Sam Carter, a Black craftsman from Rosewood, on suspicion that he had helped Jesse Hunter escape.

White men continued to terrorize Rosewood searching for Mr. Hunter and Black residents armed themselves in defense. Late on the night of January 4th, a white posse fired into the home of Black Rosewood resident Sylvester Carrier (whom they suspected of harboring Mr. Hunter) and killed an elderly woman. A gunfight between Carrier and the mob lasted into the early morning, killing people on both sides.

Outraged that Black residents had fought back, the posse left the scene to regroup and returned with more men. On January 5, a mob of between 200 to 300 white men attacked Rosewood, killing an estimated 30 to 40 Black men, women, and children on sight and burning the town to the ground. Black residents hid in the woods and fled by train to Gainesville, Florida, never to return. Survivors later recounted that Fannie Taylor had made false accusations against Jesse Hunter to conceal her extramarital affair with a white man.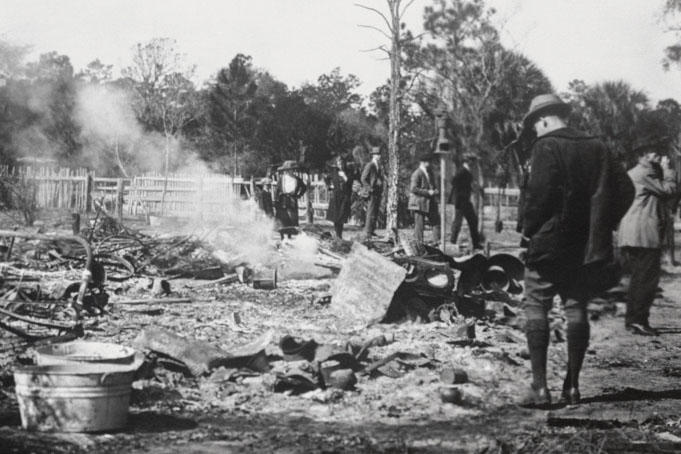 About EJI
The Equal Justice Initiative works to end mass incarceration, excessive punishment, and racial inequality.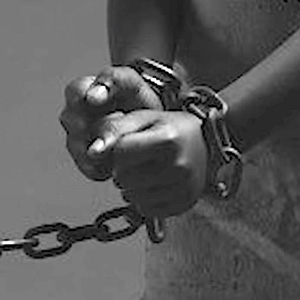 Learn more
About this website
Until we confront our history of racial injustice and its legacy, we cannot overcome the racial bias that exists today.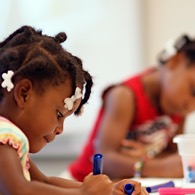 Learn more