On this dayFeb 09, 1960
Home of Carlotta Walls, of the Little Rock Nine, Bombed
On February 9, 1960, just four weeks before her graduation, a bomb exploded at the home of Carlotta Walls, the youngest member of the original "Little Rock Nine," who integrated Little Rock Central High School in 1957.
In September 1957, Arkansas Governor Orval Faubus ordered the Arkansas National Guard to prevent the integration of Little Rock's Central High School by barring nine newly admitted Black students from entering the school building. In order to compel the school's integration, President Dwight Eisenhower federalized the National Guard and ordered troops to escort the students into the school, but the students were still confronted by angry white crowds of students and adults. That group of Black students came to be known as the Little Rock Nine, and fourteen-year-old Carlotta Walls was the youngest among them.
In response to the admission of the Little Rock Nine, hundreds of white people attacked Black residents and reporters, causing nationally publicized "chaos, bedlam, and turmoil" that led a federal court to halt desegregation. The Supreme Court overturned that decision and ordered immediate integration, but in a move voters later approved in a referendum, Governor Faubus closed all public high schools in Little Rock for the 1958-1959 school year.
Carlotta Walls later described the integration experience as "painful" and recalled that Central High's white students fell into three groups: those who tormented her and the other Black students; those who sympathized with them; and those who silently ignored the way they were treated.
Despite the open hostility that she encountered, young Carlotta Walls remained at Central throughout her high school years. On February 9, 1960, four weeks before graduation, a bomb exploded at her home. Carlotta, her mother, and her sister were at home but no one was injured by the blast. Police arrested and beat Carlotta Walls' father in unsuccessful efforts to coerce a confession. Police then arrested two young Black men, Herbert Monts, a family friend, and Maceo Binns, Jr. Carlotta Walls never believed either man was responsible, but both were convicted and sentenced to five years in prison.
In 2010, Ms. Walls described the bombing and its aftermath as the worst part of the integration experience, and firmly asserted that "the segregationists were behind all of it–the bombing and the arrests of Herbert and Maceo."
The massive resistance by the white community, like the violence Ms. Walls faced, was largely successful in preventing integration of schools in the South. In the five Deep South states, every single one of 1.4 million Black school children attended segregated schools until the fall of 1960. By the start of the 1964-65 school year, less than 3 percent of the South's African American children attended school with white students, and in Alabama, Arkansas, Georgia, Mississippi, and South Carolina that number remained substantially below 1 percent. In 1967, 13 years after Brown v. Board of Education, a report by the U.S. Commission on Civil Rights observed that white violence and intimidation against Black people "continues to be a deterrent to school desegregation."
About EJI
The Equal Justice Initiative works to end mass incarceration, excessive punishment, and racial inequality.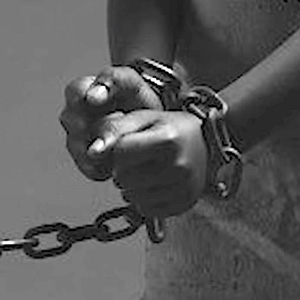 Learn more
About this website
Until we confront our history of racial injustice and its legacy, we cannot overcome the racial bias that exists today.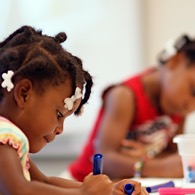 Learn more