On this dayFeb 27, 1869
Congress Refuses to Seat John Willis Menard, the First Black Man Elected to the House of Representatives 
On February 27, 1869, Congress voted against seating John Willis Menard, the first Black man ever elected to the House of Representatives. James Garfield, then a member of Congress who later became the president, confirmed the decision, arguing that "it was too early to admit a Negro to the U.S. Congress, and that the seat [should] be declared vacant, and the salary of $5,000″ saved. By this vote, Mr. Menard was barred from ever being seated and his constituents denied their chosen representative and all representation until the following election.

Mr. Menard was a poet, newspaper publisher, and politician. He won at least 64% of the vote in a special election held in Louisiana's 2nd congressional district—New Orleans—in November 1868 after the incumbent died. Despite an overwhelming victory, his election faced fierce opposition, led by the white man who lost the election, Caleb S. Hunt. The House Committee on Elections held a hearing to decide whether or not to seat Mr. Menard and the debate then moved to the entire House on February 27. During the debate, Mr. Menard became the first Black man to speak on the floor of the House of Representatives. Mr. Hunt's claims of protest against the election's validity were defeated convincingly by the House, as Mr. Hunt did not even show up to testify and presented no evidence supporting his claims. However Congress refused to seat Mr. Menard by a vote of 130 to 57, because he was a Black man.

In the early years of Reconstruction after the Civil War, Black men were able to exercise their vote for the first time. By the time of Mr. Menard's election in 1868, in 10 of the 11 former Confederate states, approximately 80% of eligible Black men were registered voters. Consequently, many Black officials, particularly in the South where Black populations were much larger, were elected into public office. These officials faced fierce opposition and backlash from white people desperate to maintain a racial hierarchy. Throughout the South, white southerners turned to violence, mass lynchings, and lawlessness in order to suppress and intimidate Black voters who were seeking to express themselves lawfully at the ballot box. White officials in the North and West similarly rejected racial equality, codified racial discrimination, and occasionally embraced the same tactics of violent control seen in the South.

Learn more about the regime of white supremacy and Black disenfranchisement that took shape during Reconstruction.
About EJI
The Equal Justice Initiative works to end mass incarceration, excessive punishment, and racial inequality.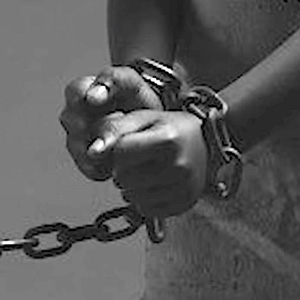 Learn more
About this website
Until we confront our history of racial injustice and its legacy, we cannot overcome the racial bias that exists today.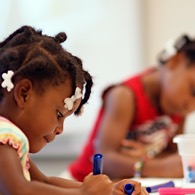 Learn more