On this dayDec 07, 1874
Violent White Mob Massacres Black Citizens at Political Meeting in Mississippi
On December 7, 1874, white mobs attacked and killed dozens of Black citizens of Vicksburg, Mississippi, who had organized a political meeting in support of a duly elected Black sheriff, who had been improperly removed from office.

During the Reconstruction era that followed Emancipation and the Civil War, Black Mississippians made progress toward political equality. Despite the passage of Black Codes designed to oppress and disenfranchise Black people in the South, under the protection of federal troops in place to enforce the newly established civil rights of Black people, many Black men voted and served in political office on federal, state, and local levels.

In the 1870s, Peter Crosby, a formerly enslaved Black man, was elected sheriff in Vicksburg, Mississippi—but shortly after taking office, Sheriff Crosby was indicted on false criminal charges and a violent white mob removed him from his position.

On December 7, 1874, Black citizens in Vicksburg organized an effort to try to help Mr. Crosby regain his office. In response, white mobs attacked and killed dozens of Black citizens in an act of racial terrorism, which would later become known as the "Vicksburg Massacre."

Following this brutal attack, federal troops were sent to Vicksburg and Mr. Crosby was appointed as sheriff again. However, in early 1875, a white man named J.P. Gilmer was hired to serve as Sheriff Crosby's deputy. After Sheriff Crosby tried to have Mr. Gilmer removed from office, Mr. Gilmer shot Sheriff Crosby in the head on June 7, 1875. Mr. Gilmer was arrested for the attempted assassination but never brought to trial. Mr. Crosby survived the shooting but never made a full recovery, and had to serve the remainder of his term through a representative white citizen.

The violence and intimidation tactics utilized by white Mississippians intent on restoring white supremacy soon enabled forces antagonistic to the aims of Reconstruction and racial equality to regain power in Mississippi.
Learn more about the history of racial violence during Reconstruction and how it was used to suppress political reform and hinder Black political development.
About EJI
The Equal Justice Initiative works to end mass incarceration, excessive punishment, and racial inequality.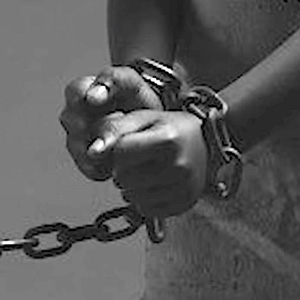 Learn more
About this website
Until we confront our history of racial injustice and its legacy, we cannot overcome the racial bias that exists today.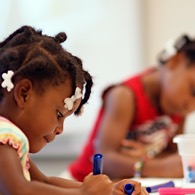 Learn more