On this dayDec 23, 1859
The Liberator Publishes Poem Praising Anti-Slavery Crusader John Brown
On December 23, 1859, The Liberator – an anti-slavery newspaper in Boston, Massachusetts – published a poem entitled Old John Brown, praising the bravery and sacrifice of a white anti-slavery crusader executed in Virginia just weeks before:

Old John Brown

Not any spot six feet by two
Will hold a man like thee;
John Brown will tramp the shaking earth,
From Blue Ridge to the sea,
Till the strong angel come at last,
And opes each dungeon door,
And God's Great Charter holds and waves
O'er all his humble poor

And then the humble poor will come
In that far-distant day,
And from the felon's nameless grave
They'll brush the leaves away;
And gray old men will point the spot
Beneath the pine-tree shade
As children ask with streaming eyes
Where 'Old John Brown' is laid.

In October 1859, abolitionist John Brown led armed forces of white and black men, free and enslaved, in an attack on the U.S. military arsenal at Harper's Ferry, Virginia. A staunch opponent of slavery, Brown believed that violent revolution would be necessary to end the practice, and the raid on the arsenal was an attempt to gain weapons to launch a larger rebellion of enslaved people and destroy the institution of slavery.

Brown's raid was ultimately defeated and he and many of his followers – including two of his sons – were captured. In the aftermath, Brown was charged with treason, first-degree murder and "conspiring with Negroes to produce insurrection." Brown was found guilty on November 2 and sentenced to death. Before his execution on December 2, Brown reportedly handed a guard a slip of paper that read, "I, John Brown, am now quite certain that the crimes of this guilty land will never be purged away but with blood." His words prophesied the Civil War, which ended with the abolition of slavery.
About EJI
The Equal Justice Initiative works to end mass incarceration, excessive punishment, and racial inequality.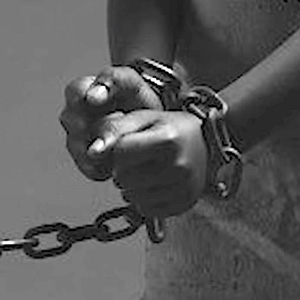 Learn more
About this website
Until we confront our history of racial injustice and its legacy, we cannot overcome the racial bias that exists today.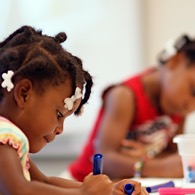 Learn more