On this dayDec 20, 1986
White Mob Chases, Kills Young Black Man in Howard Beach, New York
On December 20, 1986, 23-year-old Michael Griffith and friends Cedric Sandiford and Timothy Grimes were traveling from Brooklyn to Queens in New York. When their car broke down in Howard Beach, a predominantly white, middle-class Queens neighborhood, the three young Black men walked to a local restaurant and asked to use the phone. When they were refused, the young men sat down at a table where they were soon confronted by a group of white teenagers. After a brief verbal altercation, the white teens left to attend a party, where one announced: "There's some niggers in the pizza parlor – let's go kill them."

When Mr. Griffith, Mr. Sandiford, and Mr. Grimes exited the restaurant soon after, the white teens had returned with baseball bats and tree limbs. Mr. Grimes ran fast enough to escape the attack but Mr. Griffith and Mr. Sandiford were brutally beaten. Fleeing the blows, Mr. Griffith ran into traffic on the busy Belt Parkway and was struck and killed by a car. The attack against Mr. Sandiford continued even as Mr. Griffith lay dying.
News of the attack spread quickly, sparking outrage and protests from the Black community, and inspiring an anti-racism march through Howard Beach that crowds of white residents gathered to harass. In the press, many reports of the attack used dehumanizing language to describe Michael Griffith only by his race, while in some cases describing the young men accused of killing him as "teenagers" and "baby-faced."

When Queens District Attorney John Santucci charged Scott Kern, Jason Ladone, and Jon Lester with reckless endangerment for their suspected roles in Mr. Griffith's death, Santucci was accused of being inappropriately lenient and removed from the case, replaced by special prosecutor Charles Hynes. After the three defendants were prosecuted and convicted for Michael Griffith's murder, Judge Thomas Demakos sentenced Kern to 6-18 years imprisonment; Jason Ladone to 5-15 years; and Jon Lester, the accused instigator, to 10-30 years. While passing down his rulings, Judge Demakos asked, "What kind of individual do I have before me who, after witnessing a young Black man get crushed by a car, continues his reckless conduct by savagely beating another Black male with a bat?"
About EJI
The Equal Justice Initiative works to end mass incarceration, excessive punishment, and racial inequality.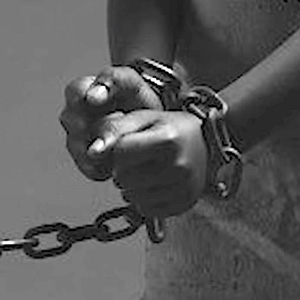 Learn more
About this website
Until we confront our history of racial injustice and its legacy, we cannot overcome the racial bias that exists today.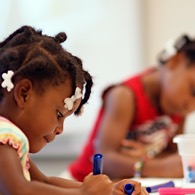 Learn more