On this dayAug 21, 1865
Extreme Violence Against Black People Reported in Montgomery, Alabama
On August 21, 1865, mass violence against Black people by white people in Montgomery, Alabama, was first reported to the United States Congress by two local doctors. Almost 20 Black residents of Montgomery had been hospitalized or killed after being shot in the head, neck, or hand; "scalped"; beaten with clubs; had their throats cut; or had their ears, beards, or chins cut off. A Black man named Robert, who died at the hospital, "was stabbed while at his house by a man wearing in part the garb of a confederate soldier." At least three of these Black residents died as a result of these vicious attacks. The doctors reported that the "provocation for most of the attacks was the attempt of newly freed blacks to come to town."
During Reconstruction—the 12-year period following the Civil War—most white people refused to accept Emancipation and Black Citizenship. As the historian Henry Louis Gates noted, "So determined were most white southerners to maintain their own way of life that they resorted to fraud, intimidation and murder." As white people attacked Black people for asserting their rights, the Reconstruction era's initial hope and progress gave way to devastating, deadly violence.
The Equal Justice Initiative recently reported that during Reconstruction, at least 2,000 Black women, men, and children were victims of racial terror lynchings. Thousands more were assaulted, raped, or injured in racial terror attacks. White perpetrators of lawless, random violence against formerly enslaved people, like the incidents in Montgomery, were almost never held accountable, and were frequently celebrated. Confederate veterans and former enslavers organized a reign of terror that effectively nullified constitutional amendments designed to provide Black people equal protection and the right to vote. These acts were not only committed by a few extremists. Thousands of white people, many of whom were prominent and respected members of their communities, participated in attacking and killing Black people to defend white supremacy.
At the end of Reconstruction, the premature withdrawal of federal troops unleashed a wave of violence that kept Black people in an inferior economic, social, and political position. With the last meaningful layer of federal protection removed and the Supreme Court's tolerance of extrajudicial violence, legal oppression and racial terror lynchings became defining features of Black life in America for the next 80 years.
About EJI
The Equal Justice Initiative works to end mass incarceration, excessive punishment, and racial inequality.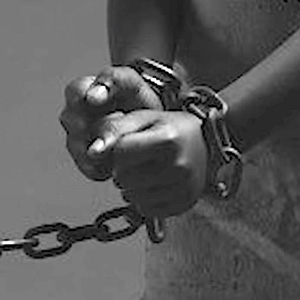 Learn more
About this website
Until we confront our history of racial injustice and its legacy, we cannot overcome the racial bias that exists today.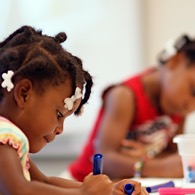 Learn more