On this dayApr 05, 1921
White Man Tried for Killing Black Sharecroppers in Georgia; Racial Violence Continues
Beginning on April 5, 1921, a local white plantation owner named John Williams stood trial in rural Georgia for allegedly killing 11 Black sharecroppers to try to escape federal charges for illegally holding them in debt slavery.

Although slavery was officially abolished in 1865, African Americans faced continued slavery-like conditions in systems of peonage -- a form of debt bondage. "Peons" or indentured servants owed money to their "masters" and were forced to work off their debt, a process that took years. A federal law passed in 1867 prohibited peonage but the practice continued for decades throughout the South. It was notoriously difficult to prosecute those who violated the federal law and those who were prosecuted were often acquitted by sympathetic juries.

John Williams was known to hold Black people on his Georgia farm against their will in horrific, slavery-like conditions. After federal investigators began looking into Williams's farm as a violation of the peonage law, he decided to get rid of the "evidence" of his violations by killing eleven Black men whom he had been working in bondage. After a four-day trial, Williams was convicted of murder and sentenced to life imprisonment; he died in prison several years later. Williams' conviction and sentence represented was rare during this era of racial violence, when attacks and lynchings against Black people were regularly committed with impunity by mobs and individual people who never faced prosecution or punishment. Unfortunately, this case did not represent a new wave of accountability or an end to racial violence in Georgia or the nation as a whole.

In response to the John Williams case and other local atrocities against Black people, Georgia Governor Hugh Dorsey in 1921 released a pamphlet entitled "A Statement from Governor Hugh M. Dorsey as to the Negro in Georgia." The publication presented 135 cases of mistreatment Black people had faced in the state over the prior two years, including lynchings, peonage, and general hostility. Dorsey recommended several remedies, including compulsory education for both races; a state commission to investigate lynchings; and penalties for counties where lynchings occurred. Reflecting on the mob violence that had become common throughout the South, Dorsey wrote, "To me it seems that we stand indicted as a people before the world."

Several officials responded by denying the charges contained in the pamphlet, and many Georgians called for Governor Dorsey's impeachment. Racial terror lynching and other violence and oppression continued to plague Georgia's Black community for decades.
About EJI
The Equal Justice Initiative works to end mass incarceration, excessive punishment, and racial inequality.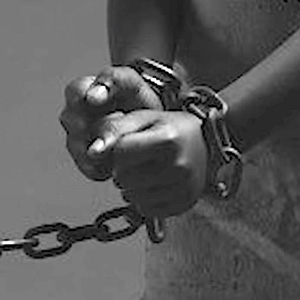 Learn more
About this website
Until we confront our history of racial injustice and its legacy, we cannot overcome the racial bias that exists today.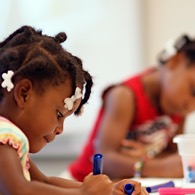 Learn more