On this dayApr 06, 1892
White Mob Lynches Black Man on Courthouse Lawn in Virginia
On April 6, 1892, a mob of at least 80 white men broke into the jail in Charles City, Virginia, removed a Black man named Isaac Brandon from his cell and, ignoring the pleas of his young son, lynched him on the courthouse lawn.

A few days prior, several white women alleged that a Black man had broken into their home and tried to assault them. When news of this event spread, suspicion quickly turned to Mr. Brandon. The deep racial hostility that permeated Southern society during this time period often served to focus suspicion on Black communities after a crime was discovered or alleged, whether evidence supported that suspicion or not. Almost 25% of all lynchings involved allegations of inappropriate behavior between a Black man and a white woman that was characterized as "assault" or "sexual assault." The mere accusation of sexual impropriety regularly aroused violent mobs and ended in lynching. Allegations against Black people were rarely subject to scrutiny.

Mr. Brandon was promptly arrested and brought to the jail. Although no evidence linked him or his young son—whose name is not recorded in contemporary newspapers—to the alleged crime, both of them were arrested and held for several days in the jail. On the evening of April 6, a mob of at least 80 white men arrived at the home of the sheriff and shared their plan to lynch Mr. Brandon. Although he was armed and charged with protecting those in his custody, the sheriff failed to protect Mr. Brandon or his son from the mob's actions and the mob successfully broke through the jailhouse door without incident.

As Mr. Brandon and his son pleaded with the mob not to carry out the lynching, Mr. Brandon maintained his innocence, claiming: "You are going to hang an innocent man." Mr. Brandon's young son clung to him as the mob bound Mr. Brandon's hands. Soon after, the mob forced Mr. Brandon's son back into the jail cell, carried Mr. Brandon away, and hanged him from a tree on the courthouse lawn.

Mr. Brandon's body was left hanging outside the courthouse until the next morning, and contemporary accounts noted that members of the Black community were forced to bear witness to his body in the town square. As was characteristic of racial terror violence, white mobs often committed lynchings in prominent community locations to dehumanize their victims and to send a message of terror and intimidation to the entire Black community.

Mr. Brandon was one of at least 84 Black people who were victims of racial terror lynching in Virginia between 1877 and 1950. To learn more about the history and impact of racial terror lynchings, read the Equal Justice Initiative's report, Lynching in America.
About EJI
The Equal Justice Initiative works to end mass incarceration, excessive punishment, and racial inequality.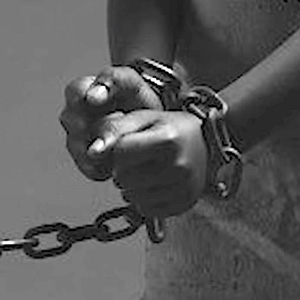 Learn more
About this website
Until we confront our history of racial injustice and its legacy, we cannot overcome the racial bias that exists today.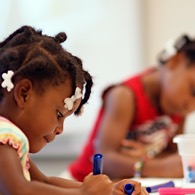 Learn more