On this daySep 26, 1963
Alabama Supreme Court Approves White Prosecutor's Insult of Black Woman Held in Contempt
On September 26, 1963, the Alabama Supreme Court upheld the contempt conviction of Mary Hamilton, a Black woman who was demeaned in court by a white prosecutor. The prosecutor refused to use the word "Miss" when addressing Ms. Hamilton, and insisted on calling her by her first name, a practice that was widely used in the American South to demean and disrespect Black people.

In June 1963, Mary Hamilton was a field secretary for the Congress of Racial Equality in Alabama, and one of hundreds of activists arrested during civil rights protests in the city of Gadsden. At a court hearing to determine the legitimacy of those arrests, Ms. Hamilton took the witness stand for questioning. When Etowah County Solicitor William Rayburn addressed her by her first name only, after addressing earlier white witnesses as "Miss," Ms. Hamilton refused to answer and Judge A.B. Cunningham held her in contempt.

'Q What is your name, please?
'A Miss Mary Hamilton.
'Q Mary, I believe—you were arrested—who were you arrested by?
'A My name is Miss Hamilton. Please address me correctly.
'Q Who were you arrested by, Mary?
'A I will not answer a question——
'BY ATTORNEY AMAKER: The witness's name is Miss Hamilton.
'A —your question until I am addressed correctly.
'THE COURT: Answer the question.
'THE WITNESS: I will not answer them unless I am addressed correctly.
'THE COURT: You are in contempt of court——
'ATTORNEY CONLEY: Your Honor—your Honor——
'THE COURT: You are in contempt of this court, and you are sentenced to five days in jail and a fifty dollar fine.'

Ms. Hamilton served the jail time but refused to pay the fine and was allowed out on bond to appeal the conviction. The Alabama Supreme Court—a panel of all-white justices—upheld the conviction unanimously.

The NAACP Legal Defense and Educational Fund (LDF) appealed the case to the U.S. Supreme Court and urged the nation's highest court to take action. "Petitioner's reaction to being called 'Mary' in a court room where, if white, she would be called 'Miss Hamilton,' was not thin-skinned sensitivity," LDF lawyers argued in their written filings. "She was responding to one of the most distinct indicia of the racial caste system. This is the refusal of whites to address Negroes with titles of respect."

In March 1964, with three of nine justices dissenting, the U.S. Supreme Court overturned Ms. Hamilton's contempt citation. Read more here.
About EJI
The Equal Justice Initiative works to end mass incarceration, excessive punishment, and racial inequality.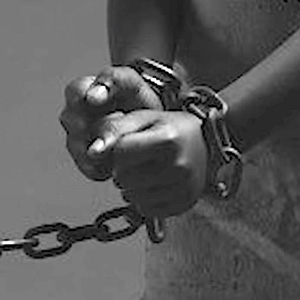 Learn more
About this website
Until we confront our history of racial injustice and its legacy, we cannot overcome the racial bias that exists today.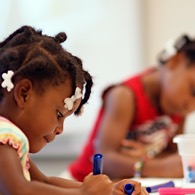 Learn more