On this dayJul 04, 1910
Jack Johnson Defeats "Great White Hope" Jim Jeffries, Sparking White Outrage
On July 4, 1910, African American boxer Jack Johnson bested Jim Jeffries, nicknamed the "Great White Hope," in a highly-publicized interracial heavyweight title match fought in Reno, Nevada, before 20,000 spectators.

Jack Johnson was born in Galveston, Texas, in 1878, and began his professional boxing career in 1897. At the turn of the 19th century, boxing was new on the commercialized sports scene and racial discrimination permeated the sport in both spectatorship and competition. Black boxers were often barred from competing in championship title matches. After much success, Mr. Johnson challenged Jim Jeffries, a white boxer and the then-reigning heavyweight champion. Mr. Jeffries, however, refused to fight Black boxers; he turned down Mr. Johnson's challenge and retired undefeated in 1905.

Canadian boxer Tommy Burns replaced Mr. Jeffries as the heavyweight champion and, after repeated challenges, agreed to face Jack Johnson in an interracial match in December 1908. Mr. Johnson dominated Burns in a 14-round contest that had to be stopped by police, and officials deemed him the winner by technical knockout. This win made Jack Johnson the first Black heavyweight champion in boxing history.

Many white boxing fans were outraged by a Black world champion and urged Jim Jeffries to come out of retirement to fight Mr. Johnson and return the heavyweight title to white hands. Jeffries agreed and was soon the "Great White Hope." Racial tension was high leading up to the fight, but Mr. Johnson easily retained his heavyweight title and shocked the nation when Mr. Jeffries threw in the towel in the 15th round. Mr. Jeffries readily admitted Johnson's skill -- "I couldn't have beat Johnson at my best," he told reporters -- but white outrage over the match result sparked riots in cities throughout the country, and left many Black Americans injured or dead.

Meanwhile, Jack Johnson's impressive success and bold personality infuriated white supremacists who saw his dominance of boxing as an affront to the "fact" of white supremacy, and his romantic relations with white women as an added insult. Though he remained undefeated as a boxer, bitter officials weaponized federal laws against sex trafficking to prosecute Mr. Johnson for his consensual relationships, resulting in brief imprisonment. Mr. Johnson lost the heavyweight title in a 1915 fight in Havana, Cuba, and some rumors insisted he did so on purpose in hopes of easing the legal persecution against him. Jack Johnson died in a car crash in 1946.
About EJI
The Equal Justice Initiative works to end mass incarceration, excessive punishment, and racial inequality.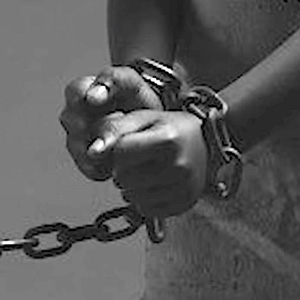 Learn more
About this website
Until we confront our history of racial injustice and its legacy, we cannot overcome the racial bias that exists today.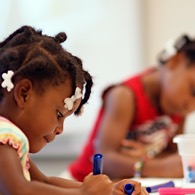 Learn more