On this dayFeb 07, 1904
Black Man and Woman Brutally Lynched in Mississippi Delta
On February 7, 1904, as hundreds of white people watched and cheered, a Black man named Luther Holbert and an unidentified woman were tortured and killed in Doddsville, Mississippi, a Sunflower County town in the Mississippi Delta. Mr. Holbert was accused of shooting and killing James Eastland, a white landowner from a prominent, wealthy local family that owned a plantation where many of the area's Black laborers worked. After his shooting, Mr. Eastland's two brothers led the posse that captured Mr. Holbert and a Black woman. Some news reports identified the woman as Mr. Holbert's wife, but later research suggested she was not; her identity remains unknown.

Reports of the events precipitating the shooting varied; some newspapers claimed that Mr. Holbert argued with Mr. Eastland when the white man ordered him to leave the plantation, while others stated Mr. Eastland had attacked Mr. Holbert for encouraging other indebted Black workers to flee the slavery-like conditions of bonded labor. Whatever the circumstances of Mr. Eastland's death, the gruesome nature of the fate that befell Mr. Holbert and his woman companion were undisputed.

According to an eyewitness account published in the Vicksburg, Mississippi, Evening Post, Mr. Holbert and the unnamed Black woman were tied to trees while their funeral pyres were prepared. They were then forced to hold out their hands and watch as their fingers were chopped off, one at a time, and distributed as souvenirs. Next, the same was done to their ears. Mr. Holbert was then beaten so badly that his skull was fractured and one of his eyes hung by a shred from the socket. The lynch mob next used a large corkscrew to bore into the arms, legs, and bodies of the two victims, pulling out large pieces of raw flesh. The victims reportedly did not cry out, and they were finally thrown on the fire and allowed to burn to death. The event was described as a festive atmosphere, in which the audience of 600 spectators enjoyed deviled eggs, lemonade, and whiskey.

Soon after, one of James Eastland's brothers who led the lynch mob had a son and named him James; that James Eastland later became Mississippi's longest-serving U.S. Senator and spent his career championing white supremacy and opposing the civil rights movement. Learn more in EJI's report, Segregation in America.
About EJI
The Equal Justice Initiative works to end mass incarceration, excessive punishment, and racial inequality.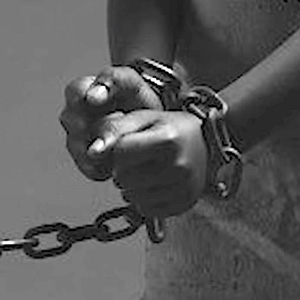 Learn more
About this website
Until we confront our history of racial injustice and its legacy, we cannot overcome the racial bias that exists today.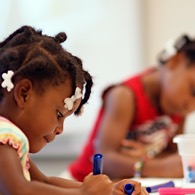 Learn more