On this dayFeb 14, 1945
Grand Jury in Henry County, Alabama, Refuses to Indict White Attackers of Black Woman
Around midnight on September 3, 1944, Recy Taylor, a 24-year-old Black, married mother, was walking with neighbors, headed home from a revival service at Rock Hill Holiness Church in Abbeville, Alabama. Before she made it home, a gang of white men kidnapped her, drove to a remote area in the woods, and raped her at gunpoint. After six of the men took turns raping her, they blindfolded her, drove her back to the road, and left her to walk home.

Mrs. Taylor soon contacted the police, and the sheriff identified one of the suspects based on her description of the car. Hugo Wilson, the owner of the car, identified the six white men who raped Mrs. Taylor as: Herbert Lovett, Luther Lee, Joe Culpepper, Dillard York, Billy Howerton, and Robert Gamble. Yet none of the men were arrested.

When the NAACP branch office in Montgomery, Alabama, heard of Mrs. Taylor's rape and local officials' failure to respond, the chapter president sent NAACP Secretary Rosa Parks to investigate. After gathering details, Mrs. Parks established the Committee for Equal Justice to demand prosecution of Mrs. Taylor's attackers. Amid the publicity, Alabama Governor Chauncey Sparks also launched an investigation.

In the course of the subsequent proceedings, Mrs. Taylor's character became the main matter of dispute; four of the six accused attackers admitted to having intercourse with her but claimed she was a "prostitute" and "a willing participant." The sheriff accused Mrs. Taylor of being "nothing but a whore" and alleged that she had been treated for venereal disease. Meanwhile, other white men in Abbeville described Mrs. Taylor as an "upstanding respectable woman who abided by the town's racial and sexual mores." And one of the accused attackers, Joe Culpepper, admitted that Mrs. Taylor had been gang-raped at gunpoint and that he and his fellow attackers had been looking for a woman that night.

Despite this information and widespread national support for Mrs. Taylor's cause, on February 14, 1945, an all-white, all-male grand jury failed to return an indictment against any of the men accused of raping Mrs. Taylor. The men were never prosecuted.

In the months after Mrs. Taylor's attack, she received constant death threats and her home was firebombed by white supremacists. The Recy Taylor case, though rarely cited, is credited as being a catalyst for the modern civil rights movement. In 2011, the Alabama Legislature apologized to Mrs. Taylor for the state's failure to prosecute her attackers.
About EJI
The Equal Justice Initiative works to end mass incarceration, excessive punishment, and racial inequality.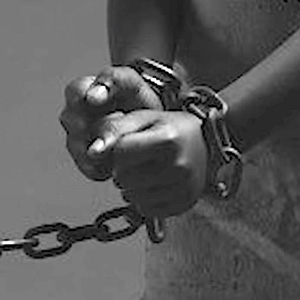 Learn more
About this website
Until we confront our history of racial injustice and its legacy, we cannot overcome the racial bias that exists today.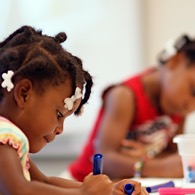 Learn more