On this dayDec 30, 1767
Trafficking Ship Arrives in Savannah After Transatlantic Voyage That Killed 20 People
On December 30, 1767, in Savannah, Georgia, slave traders aboard the Susannah removed 90 abducted people to sell them into enslavement. Subjected to horrific conditions during the Middle Passage aboard the Susannah, 20 of the 110 kidnapped Africans were killed during the long and deadly Transatlantic journey.

On September 25, 1766, the British-built trafficking vessel Susannah embarked from London. Tasked with the sole purpose of kidnapping and enslaving African men, women, and children, the ship's captain and crew arrived in a slave-trading port in West Central Africa months later. Dozens of kidnapped Africans were forced aboard the Susannah where they were subjected to a deadly journey averaging four to six months in duration known as the Middle Passage.

Sometime before their arrival in Savannah, the crew and captain landed in St. Helena, an Island occupied by the British in the Atlantic Ocean, where they kidnapped additional enslaved people to be sold in the U.S. While 110 enslaved people in all were forced aboard the Susannah, at least 20 people died during the journey.

On December 30, the surviving 90 enslaved Africans were disembarked in Savannah where they were bought and sold by white traders, enslavers, plantation owners, and other businessmen.

Across the eastern seaboard, cities like Savannah served as the points of entry into the U.S., where hundreds of thousands of kidnapped Africans were bought and sold into slavery. For almost two decades before the Susannah disembarked, Savannah was an active slave-trading port and Savannah would continue to serve as a port in the Transatlantic Slave Trade and trafficking site for kidnapped Africans for three more decades. Over 23,000 Black people were trafficked into Savannah in at least 300 different voyages during this time period, making it one of the most active slave-trading ports in the U.S. In 1767, city officials in Savannah were committed enough to the lucrative practice of trafficking enslaved people to invest in and construct a nine-story quarantine facility. This site would detain enslaved women, men and children.

The African people aboard the Susannah in the summer of 1767 were among the estimated 12 million people who were transported from West Africa on ships and sold into slavery in the Americas. During the Transatlantic Slave Trade, which began in the 15th century and continued "legally" until 1808 in North America, nearly two million people died during the brutal voyage due to horrific conditions.
About EJI
The Equal Justice Initiative works to end mass incarceration, excessive punishment, and racial inequality.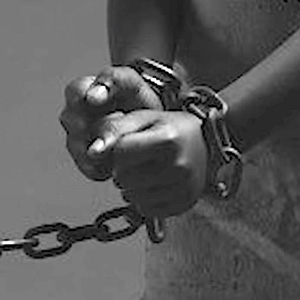 Learn more
About this website
Until we confront our history of racial injustice and its legacy, we cannot overcome the racial bias that exists today.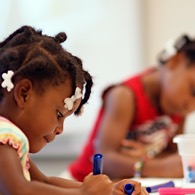 Learn more