On this dayDec 18, 1952
Georgia Governor Proposes Abolition of Public School System to Avoid Integration
On December 18, 1952, anticipating that the U.S. Supreme Court would soon strike down racial segregation in public schools, Georgia Governor and ardent segregationist Herman Talmadge announced he would end public education in the state rather than integrate. "There is only one solution in the event segregation is banned by the Supreme Court," Talmadge declared at a press conference, "And that is abolition of the public school system."

Governor Talmadge was stringently opposed to the possibility of racially-integrated schools. Instead, he proposed amending the state's constitution to create a state-subsidized, racially-segregated private school system. The public/private distinction was critical, since even as a Court decision striking down public school segregation seemed imminent, private facilities including schools were still seen as legally-immune to integration litigation (though that too would soon change). Governor Talmadge's plan involved leasing existing public schools for $1 to a "suitable man or woman" tasked with setting up and operating a private school system and using that system to maintain segregation. White students enrolled in these schools would receive a $200 annual tuition subsidy from the State. The plan to restructure the state's education system had no other objective than to enforce racial segregation, leaving in place State infrastructure, schools, teachers, and administrators, with the change being in name only to permit segregation to continue.

Though Governor Talmadge's plan did not specify what would happen with Black students, a similar plan was implemented in Virginia in the following years. The Virginia plan, which mirrored Governor Talmadge's idea, resulted in zero funding for Black students, and in most Black students going without school for five years, before the plan was eventually struck down by the U.S. Supreme Court.




Governor Talmadge successfully campaigned on a promise to white constituents that white students and Black students "will not attend the same schools as long as I am Governor of Georgia," and his December 18 announcement represented just one of many State attempts to preserve white supremacy and racial segregation during his tenure. During the 1952 legislative session, for example, the Georgia General Assembly passed an appropriations bill, signed by Governor Talmadge, denying State funding to any school that enrolled both Black and white students.

Following the Supreme Court's 1954 ruling in Brown v. Board of Education, Governor Talmadge warned that "blood will run in the streets of Atlanta" and reaffirmed that "we intend to maintain separate schools in Georgia one way or another, come what may." The same year, Georgia voters approved an amendment to the Georgia constitution allowing for the abolition of public schools, and two years later, the state legislature gave the then-sitting governor the authority to abolish public schools if integration was forced on them by federal courts. However, the threat of abolishing public education in the state was never realized in the immediate aftermath of Brown because Georgia and other Southern states were permitted to resist integration through delay well into the 1960s. In the five Deep South states, every single one of 1.4 million Black school children attended segregated schools until the fall of 1960. Consequently, Georgia was not required to integrate their schools until Governor Talmadge was out of office.

Governor Talmadge's commitment to segregation made him highly popular among white voters in Georgia, who voted for him repeatedly. While Talmadge was barred by the state constitution from seeking another term as governor after 1954, he was elected to the U.S. Senate in 1956 and served as a staunch opponent to civil rights for 24 years until a financial scandal sunk his bid for a fifth term in 1980.

Segregationists like Governor Talmadge, operating at the highest levels of government, represented and advanced the views of the majority of white citizens at the time. Read EJI's report on Segregation in America to learn more.
About EJI
The Equal Justice Initiative works to end mass incarceration, excessive punishment, and racial inequality.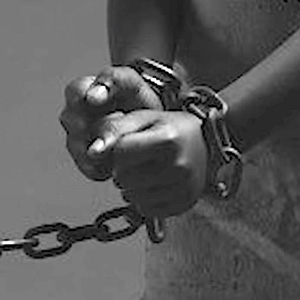 Learn more
About this website
Until we confront our history of racial injustice and its legacy, we cannot overcome the racial bias that exists today.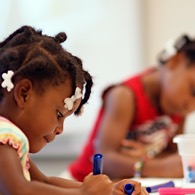 Learn more