On this dayApr 03, 1911
President William Howard Taft Expels Black Soldiers from San Antonio for Protesting Jim Crow
On April 3, 1911, President William Howard Taft directed the U.S. Army to expel the Ninth Cavalry, an all-Black unit, from San Antonio, Texas. Earlier that day, the president had met with San Antonio's U.S. Congressman, John Garner, who urged President Taft to expel the Black cavalrymen from the entire State of Texas because their protest of segregated seating on city streetcars threatened local "law and order." Immediately afterward, President Taft issued a memorandum to General Leonard Wood, the Army's chief of staff, directing the nation's highest-ranking army official to remove the Ninth Cavalry from San Antonio.

Two days later, the Black soldiers were relocated to Rio Grande City, Texas, a city near the Mexican border. Local white residents protested the arrival of the Black cavalry soldiers, claiming that Black men who volunteered to serve their country were "continually looking for an opportunity to exercise brutality." Facing mounting hostility from this white opposition, President Taft ultimately rescinded the order and had the Black troops returned to San Antonio. White Rio Grande City residents adopted a resolution commending the decision, while white San Antonio residents were outraged. In July 1911, the Black soldiers of the Ninth Cavalry were again removed from San Antonio, this time relocated to Fort Russell, Wyoming.

On the same day that Rep. Garner lobbied for the removal of Black soldiers from San Antonio, he announced plans for legislation that would repeal the Army Organization Act of 1866. That Reconstruction-era law had required the War Department to establish and maintain two Black cavalry units and four Black infantry units in the U.S. Army to enable Black men to serve in the otherwise all-white, segregated U.S. military. In 1911, the nation's army remained segregated, and Black soldiers were barred from serving in all but these six units. Rep. Garner's proposal repealing the 1866 Act would have given the War Department discretion to abolish the all-Black units—and thus prevent any Black citizens from serving in the military. Rep. Garner in fact intended for his proposed legislation to exclude Black soldiers entirely, as he believed that no high-ranking official in the military would permit Black Americans to serve if federal law did not require it.

Though the bill did not pass, its proposal—and the punitive treatment of Black soldiers simply fighting for civil rights— reflects the extreme levels of white resistance to Black military service that characterized the highest offices of government and military institutions. To learn more about racial discrimination and violence faced by Black veterans, read EJI's report Lynching in America: Targeting Black Veterans.
About EJI
The Equal Justice Initiative works to end mass incarceration, excessive punishment, and racial inequality.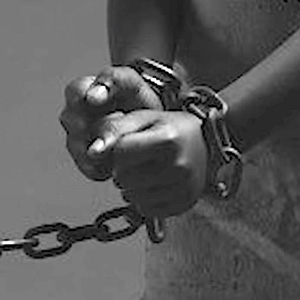 Learn more
About this website
Until we confront our history of racial injustice and its legacy, we cannot overcome the racial bias that exists today.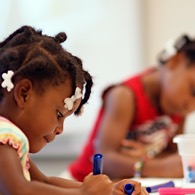 Learn more